Rating:
4.9
. Number of organizations:
804

Countries:
All
Operating system:
Windows, Android
Group of programs:
USU software
Purpose:
Business automation
accounting for credit enterprises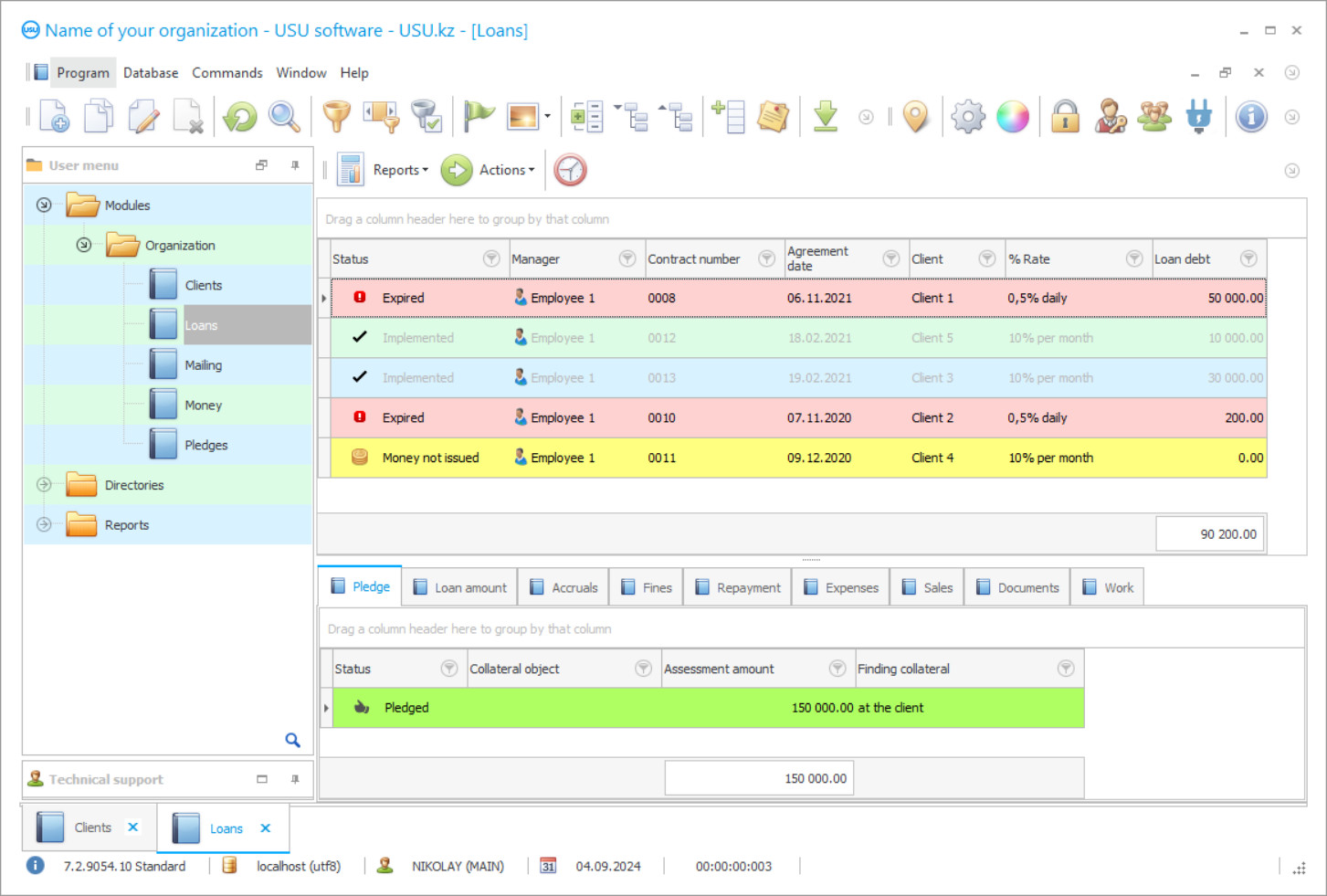 Download demo version
When starting the program, you can select the language.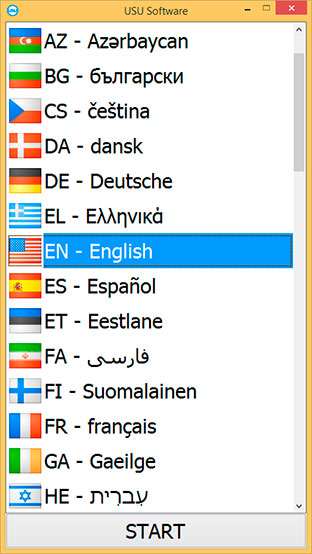 Software price
Order an accounting for credit enterprises
The increasing demand of the population for loans forces the country's economy to create special institutions that are able to provide such services. Accounting in credit enterprises must be kept continuously and in chronological order to provide management with complete information. Such firms are consumer-oriented and ready to offer a wide range of services.
Accounting of credit enterprises is kept according to the established norms and standards, which are spelled out in federal laws and other regulatory documents. Specialized programs can automate activities in a short time. It is only important to choose the right software following the specifics of the activity.
USU Software can work in various companies, regardless of the scale of their activities. It generates accounting and tax reporting at the end of the reporting period. This is of great importance for a credit institution, as it systematically submits documents to continue financing. Financial indicators are analysed on a quarterly basis to monitor the level of profitability, which characterizes the demand for the enterprise.
Credit, insurance, manufacturing, and transport organizations need high-quality accounting. It is important for them not only to automate their work but also to optimize costs. To have a competitive edge in the industry, you need to constantly monitor market performance and introduce new technologies. Currently, the growth of credit enterprises already totals hundreds a year. New companies appear or old ones leave. There are constant updates, so it is important to keep your finger on the pulse.
The legislation of the country often amends accounting rules, so you need to systematically update the configuration. In order not to worry about the relevance of the indicators, you should use such software that will independently receive data via the Internet. The one-stop-shop differs from its competitors in that it implements changes online and does not degrade productivity.
Accounting in credit enterprises is the correct formation of documents, reports, books, and magazines. With the help of electronic systems, this does not take much time. Typical transaction templates allow staff to quickly create transactions and process requests. When requesting data from management, the report can be sent by e-mail. This is how time costs are optimized. Additional reserves are used to develop new activities and monitor market demand.
USU Software designed for credit enterprises takes care of its customers. It empowers any organization. You can work not only in your country but also abroad. Due to the trial version, you can evaluate all the functionality at no additional cost. To purchase it, go to our official website, where all relevant data about our products are presented. Moreover, there are contacts of our specialist and supporting the. Call them for extra maintenance services or order new products and edit the accounting of your credit enterprise.
The accounting system of credit enterprises is the best solution to ensure the profitability of the company as it provides unlimited possibilities for that. Its high-quality functionality was created by our specialists, using the last approaches of the computer technology and their qualifications. Our program can perform fast processing of incoming applications. It significantly facilitates the work of employees, increasing their productivity and efficiency, and contributing to the rise of profits in the credit enterprise, which is very beneficial. Moreover, the application is ensured with high-performance structures and components, which guarantee quality. At the same time, the price of the accounting software is not high and affordable for every credit enterprise. This is our distinct policy, which shows our good attitude towards clients, increasing their loyalty and confidence in us.
There are many other facilities provided by USU Software, including convenient menu, modern design, built-in electronic assistant, access by login and password, issuance of loans, formation of the repayment schedule, calculation of payment amounts, accounting and tax reporting, document templates for credit, transport, and industrial organizations, synthetic and analytical accounting, bank statement, compliance with the legislation of the country, selecting program settings, formation of accounting policy of the country, special reference books and classifiers, using a vibe, determination of supply and demand, task manager, sending notifications, integration with the site, formation of applications via the Internet, mass mailing by SMS and e-mail, cash flow control, identification of late payments, service quality assessment, process management, accounting certificates, payroll preparation, chart of accounts, personnel accounting, backup, video surveillance service upon request, transferring a database from another program, analysis of income and expenses, special books and magazines, actual reference information, working with different currencies, debt recalculations, accounts payable and receivable, money orders, accounting posting templates, partial and full payment, connection to payment terminals upon request, consolidation and informatization, extended reporting, lending rates, use in large and small companies, and unlimited item creation.