Rating:
4.9
. Number of organizations:
122

Countries:
All
Operating system:
Windows, Android
Group of programs:
USU software
Purpose:
Business automation
Program for medical accounting
Attention! You can be our representatives in your country!
You will be able to sell our programs and, if necessary, correct the translation of the programs.
Email us at
info@usu.kz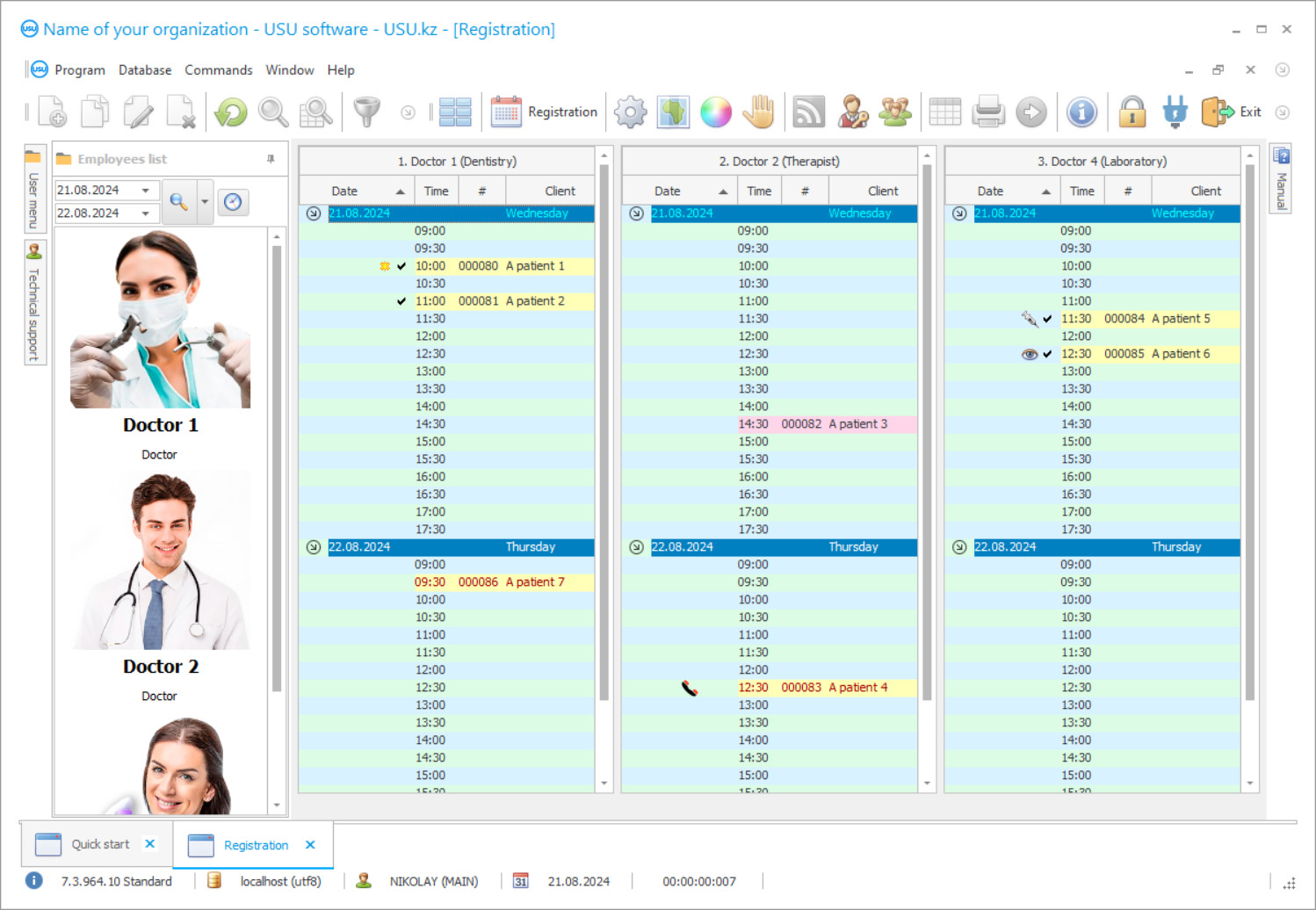 Download demo version
When starting the program, you can select the language.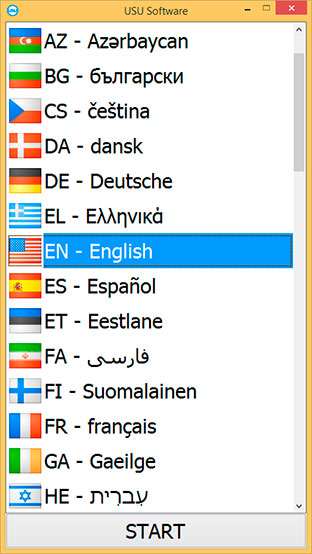 Software price
Order the program for medical accounting
With the development of new computer technologies, more and more often, medicine requires a medical accounting program that would combine all the accounting needs in medical centers together into one platform. Such a medical record accounting program could help to eliminate complexities in healthcare facilities and create quality work for all employees. Unfortunately, there are very few medical accounting programs on the market of modern technologies, which makes such programs of medical accounting rare, since they are highly specialized. Our company would like to offer you such a program of medical accounting, since we specialize in medical accounting programs and can implement any medical idea. Our medical accounting program is called USU-Soft program. It is the medical accounting program that combines all the available functions of a medical institution and allows you to conduct accounting at a new level! The functionality of the USU-Soft medical accounting program is very extensive and, thus, suitable for every enterprise, be it a hospital, clinic, massage room or an ophthalmologist's office. In the USU-Soft program of medical accounting, you can maintain a patient database, which in turn is very convenient in a polyclinic or hospital; each user enters the accounting program easily and quickly. In addition, you can view the medical history, treatment progress, doctors' recommendations, etc.
You can also attach X-rays to the patient card and analysis results, which, in turn, ensures the optimization of working time and saving free space on the desktop. In the USU-Soft accounting program, you can describe in detail the work with the patient, which employee interacted with him or her, etc. In addition, you can arrange shifts for staff and appoint patients for a specific time. Also, you can calculate the cost of medicines in the accounting program, as well as include their cost in the cost of the service, etc. The USU-Soft accounting program has the ability to interact with warehouses and you can add an unlimited amount of goods, medicines, consumables, medical equipment, and all this is subject to inventory! The USU-Soft is a unique accounting program for medical centers and hospitals; it automates work processes, increasing staff efficiency and making everyday work more convenient!
Customer survey is essential if you want to make your services better, as you, first of all, need to know what your patients think about you. Use the customer satisfaction score to motivate your staff. This is a very good practice. But there is a pitfall here: employees may consider this indicator to be biased against them if customer satisfaction was affected by circumstances beyond their control (for example, the air conditioning broke down, it was hot in the room and the customer was dissatisfied). In this case the motivation system has the opposite effect. To avoid this, determine in advance a clear sequence of employees' actions in case of abnormal situations (e.g. something broke) and the general algorithm of work in case of non-standard situations (e.g. the patient needs to conduct a long-distance conversation over Skype while the service is being provided). Such instructions help your staff to leave the customer satisfied even in case of unforeseen problems. Yes, we live in a time when often the only difference between the offers of different companies that a customer can see is the difference in quality of service. A difference in your favor is sure to create the client's inclination to come to you.
Why don't patients come back to your medical organization? In times of crisis you have no choice but to "work out" with the patient 100% and meet all his or her expectations, because, otherwise, the patient can simply find an alternative to you. One of the reasons for non-appearance of the client is when the client simply forgot or found an alternative. To avoid this from happening, it is necessary to minimize the possibility of the client to forget about you. To do this, when billing the client, the administrator should ask the client if he or she can be reminded to repeat the service after a certain period of time (for example, in half a year or two months).
By forming a list of such customers, you minimize losses, remind customers of appointments and thus contribute to better retention indicators. The functionality of the USU-Soft accounting program allows you to put such clients on a waiting list, so that when the schedule for the month is formed. The client is put on the waiting list and there will be a notice of the need to remind the client to sign up. Customers like attention and care. This means that if you know as much as possible about the client, it is easier to talk to them and show them your attention. How to implement this in practice? That is easy! If you keep notes about the customer, you have all the "trump cards" in your hands! If you find out that the customer prefers coffee with cream, you put it in the notes and next time the customer comes, you make him/her a coffee with cream, and he/she will appreciate this care and be attracted to you. The USU-Soft program has a notes feature that makes your life much easier and helps you to enter all of your client's information in a detailed and systematic way. When you want quality, and then try our accounting application that is specifically designed to make you institution better!