Rating:
4.9
. Number of organizations:
159

Countries:
All
Operating system:
Windows, Android
Group of programs:
USU software
Purpose:
Business automation
Program for service stations
Attention! You can be our representatives in your country!
You will be able to sell our programs and, if necessary, correct the translation of the programs.
Email us at
info@usu.kz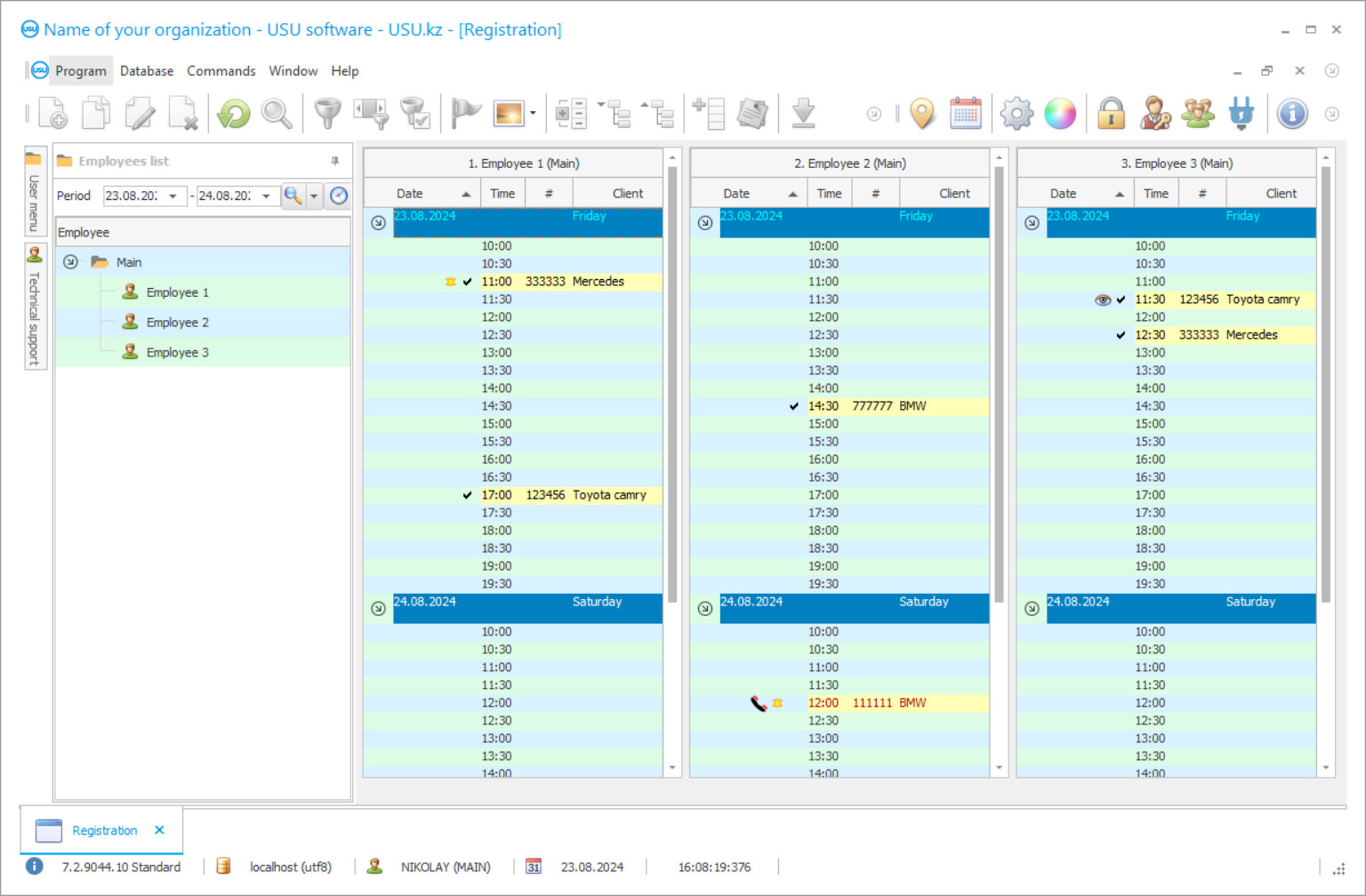 Download demo version
When starting the program, you can select the language.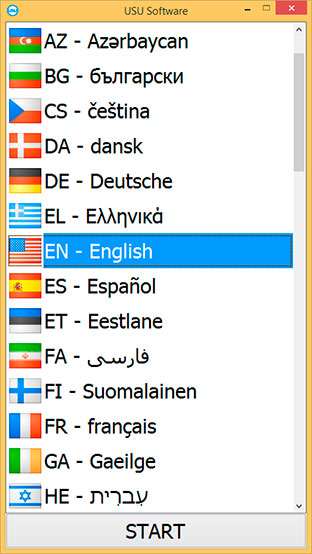 Software price
Order a program for service stations
Management of the service station is not an easy task and requires a lot of time and resources, especially when the service station starts to expand its field of business, offering its customers more and more different services each of which requires different management, accounting, and paperwork at each step of the car repairing process or any other service that is being provided at the station.
It is not a surprise that the vast majority of car service station managers are trying to find a program that will help them to streamline the workflow of the service station as well as to minimize the amount of work that is very tedious to perform and has to be done manually either on paper or in general accounting software such as MS Word or Excel. Looking for such a program is not an easy feat since the amount of choice on the market for business automating and management programs is incredibly high, but quality varies so much that it becomes a serious issue. Any entrepreneur wants only the best for their business and that is understandable because without proper automation it is impossible to expand the service station business without having to sacrifice a lot of time and resources on staff that will perform numerous paperwork tasks. In addition to that — manual paperwork management without using any program is really slow which makes customers wait longer too — and that is not what customers like. They will prefer to visit any other service station that will serve them quicker and more efficiently than one that still uses manual paperwork as its main accounting method.
As we concluded earlier, it is impossible to be even somewhat competitive on the market without the use of any sort of automation software, but picking one is an incredibly hard task in itself too. It leaves us with the question — which program to pick? What qualifies as a good accounting program or a bad one? Let's break it down by what we need such software to do in the first place.
Any service station requires a program that will be able to keep track of its databases and information flow quickly and efficiently. An ability to find any form of information is it customer's name, date of visit, a brand of their car, or even what type of service was provided to them is incredibly important when dealing with reoccurring or problematic clients. Such a program should be able to work with databases really fast, but what is required in order to achieve that? First of all — a simple and understandable user interface that will take no time to learn and use and secondly the program has to be optimized really well, so it does not require the latest computer hardware in order to work fast. Combining these two factors we can achieve efficient and quick work with the database.
Next, we want to make sure that our program can gather and report all the financial data that service station produces on a daily, monthly, or even a yearly basis since without having such reports it becomes incredibly hard to see the strengths and weaknesses of the company as well as its growth and development over time. Using such information allows making rational and influential business decisions as well as to see what the company lacks and exceeds. If the management program of choice can also output graphs and reports that are being constructed by it are clear and concise it will be an even bigger advantage to have and something that not many beginner entrepreneurs think about when picking the right software for their company.
Then the next big requirement that the management program must meet is the user interface. While might not seem like a big deal at first — it is actually one of the biggest factors in choosing the right application for the job. A good accounting program has a simple and easy to comprehend user interface that will be understood by anyone, even people who have little to no experience in working with computer applications and software for business management, or even no experience with computers in general. Having a user interface that is so easy to understand is important to save time and resources on training personnel on how to use it and in general is a great addition to any business program.
After considering everything that we have mentioned earlier, we want to introduce to you our specialized software solution that was designed with all the aforementioned factors in mind — the USU Software. Our program not only has everything that was mentioned before but a lot and lot more, which will certainly become a huge help to any car service station enterprise.
With the help of USU Software, it is possible to organize a single, unified customer base. You will be able to find any customer in just a couple of clicks by their name, car number, or other different factors. Information about all clients will be stored in a specialized database that can be connected to the internet in order to manage multiple service stations at the same time.
Our program can also record the data for customers that will be served later and remind them of the service by sending a voice message, an SMS, or even a 'Viber' call. Using our program, it is also possible to calculate wages for your employees with many factors taking into account while performing the calculation, such as the type of work that they performed, the number of hours that were spent on the job, and the quality of it.
Download the USU Software today and start automating your business quickly and efficiently!