Rating:
4.9
. Number of organizations:
300

Countries:
All
Operating system:
Windows, Android
Group of programs:
USU software
Purpose:
Business automation
Program for the sports
Attention! You can be our representatives in your country!
You will be able to sell our programs and, if necessary, correct the translation of the programs.
Email us at
info@usu.kz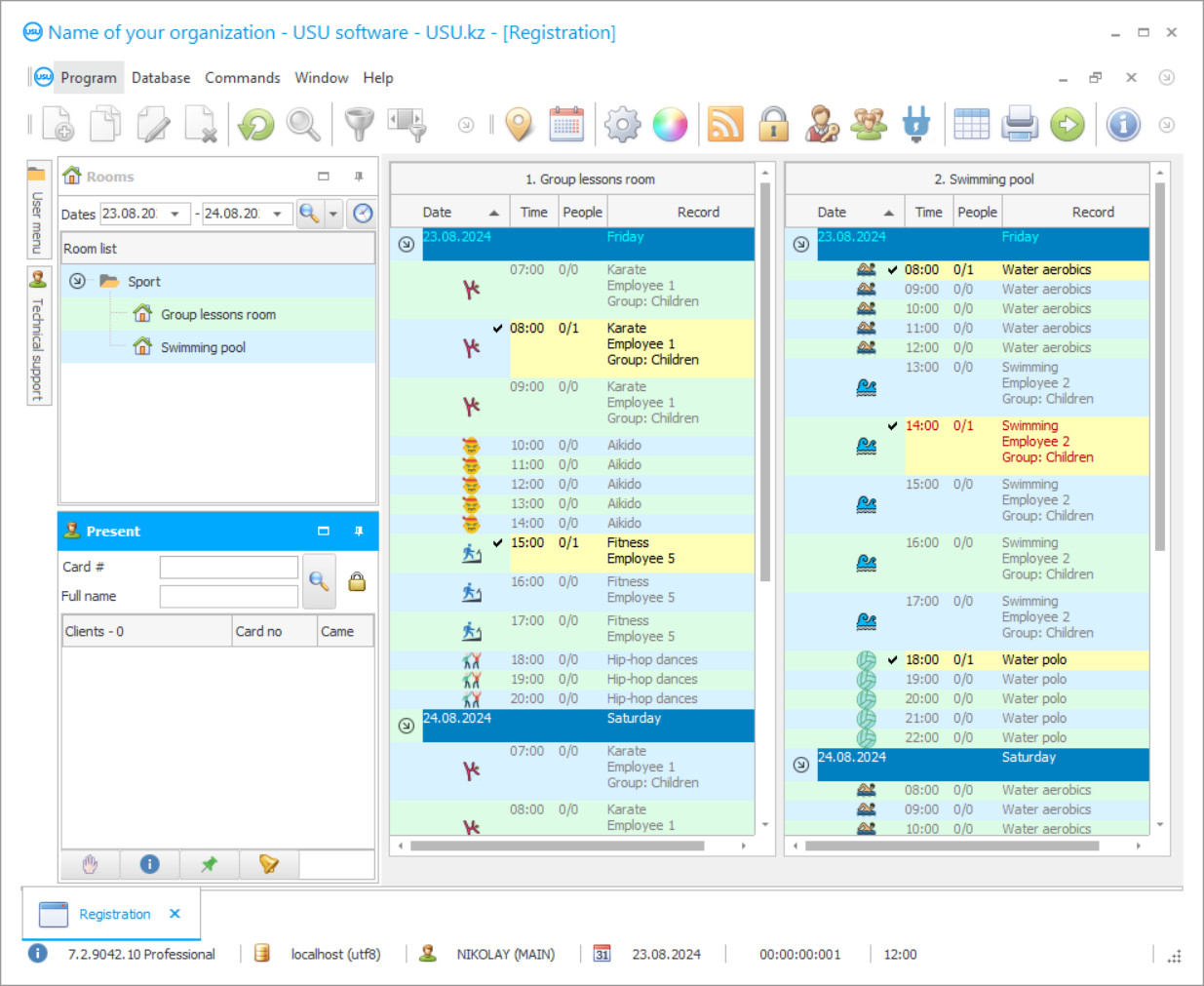 Download demo version
When starting the program, you can select the language.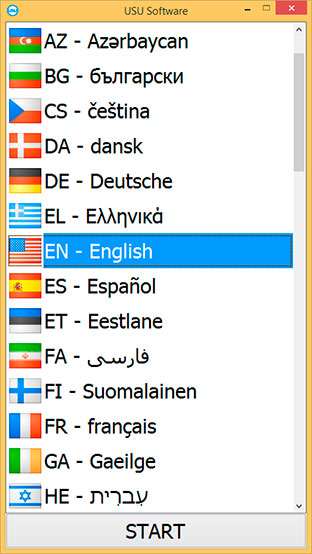 Software price
Order the program for the sports
Sport will always be relevant, as it is one of the most effective ways to be healthy and happy. It becomes especially relevant, given that most people now work sitting at their computers. To rest by using the opposite kind of activity is a normal practice which allows the body to recover and helps to tune in to positive thoughts. In order to ensure that sports activities are systematic and regular and lead to the best results, various sections, sports clubs, gyms, swimming pools, yoga centers and dance studios are opening everywhere. Anyone can find the activity which will reveal all his or her talents. In these places experienced trainers tell you how important planning of sports activities is and they give advice on how to organize your activity in the best possible way individually for you. Usually at the first time after the opening of the sports institutions, they do not care much about the methods and tools of record keeping and management.
However, a year or two later, when the flow of clients grows so much that the organization's employees can no longer cope with the need to process the growing amount of information, the management begins to think about automating business activities and management of the sports facility. Sometimes, with a limited budget, they try to download free sports programs from the Internet to manage their enterprises. Time passes and it becomes clear that a free sports program does not meet the expectations. Sometimes it can lead to the loss of all data after the first failure of the free sports program. You should know that a quality program for managing the club is not free. Then, the search of suitable sports program begins. The main requirement, which is usually made to such a program, is a worthy ratio of price and quality, as well as ease of mastering it.
A quality sports accounting program should also be able to save data for an extended period of time, as well as to make a backup of the program so that the data can be easily recovered if necessary. All these qualities were developed by our specialists while creating the USU-Soft sports accounting program. It is the simplicity of the interface and reliability which makes the main difference from its analogues. This allows the sports program to manage the activity of your company and helps you to get a leading position in the market of your own country as well as and far abroad only in a couple of years. The USU-Soft has the flexibility to be adjusted to any needs and structure of your company.
Physical activity is quite a normal phenomenon, inherent to all living beings, including humans. We were created taking into account the fact that we will run a lot, move and constantly try to survive. In today's world, this has become completely unnecessary. Many people work all day long in the office in front of their computers. They spend many hours in the same position, often doing monotonous work. Where does this lead to? To health problems: vision, joints, blood circulation, etc. Fortunately, it is quite easy to solve the problem - it is enough to go to the fitness club several times a week (and ideally – some physical activity every day) to forget about health problems forever. In the modern sports industry you can find a variety of physical activities - running, swimming, wrestling, bodybuilding and much more. You can choose what suits you best. Or maybe you want several at once? Not a problem! This suggests that the demand for sports will only increase. In the future, there will be an increase in work requiring intellectual inclination, which also means that even more people will need to visit gyms after a whole day of work "with the head". And to become more competitive and bypass all rivals, your business will need a good program to account for all the actions which are taken place in your organization. We advise you our USU-Soft program, which is recognized as one of the best programs by international standards.
And if you still have doubts, we suggest visiting our official website, where you will find all the information you are interested in, get acquainted with a free demo version of the sports accounting program and download it to see and test all the functionality which it is ready to offer. And also contact our specialists, who are happy to answer any questions you may have.