Rating:
4.9
. Number of organizations:
440

Countries:
All
Operating system:
Windows, Android
Group of programs:
USU software
Purpose:
Business automation
Program for a fitness club
Attention! You can be our representatives in your country!
You will be able to sell our programs and, if necessary, correct the translation of the programs.
Email us at
info@usu.kz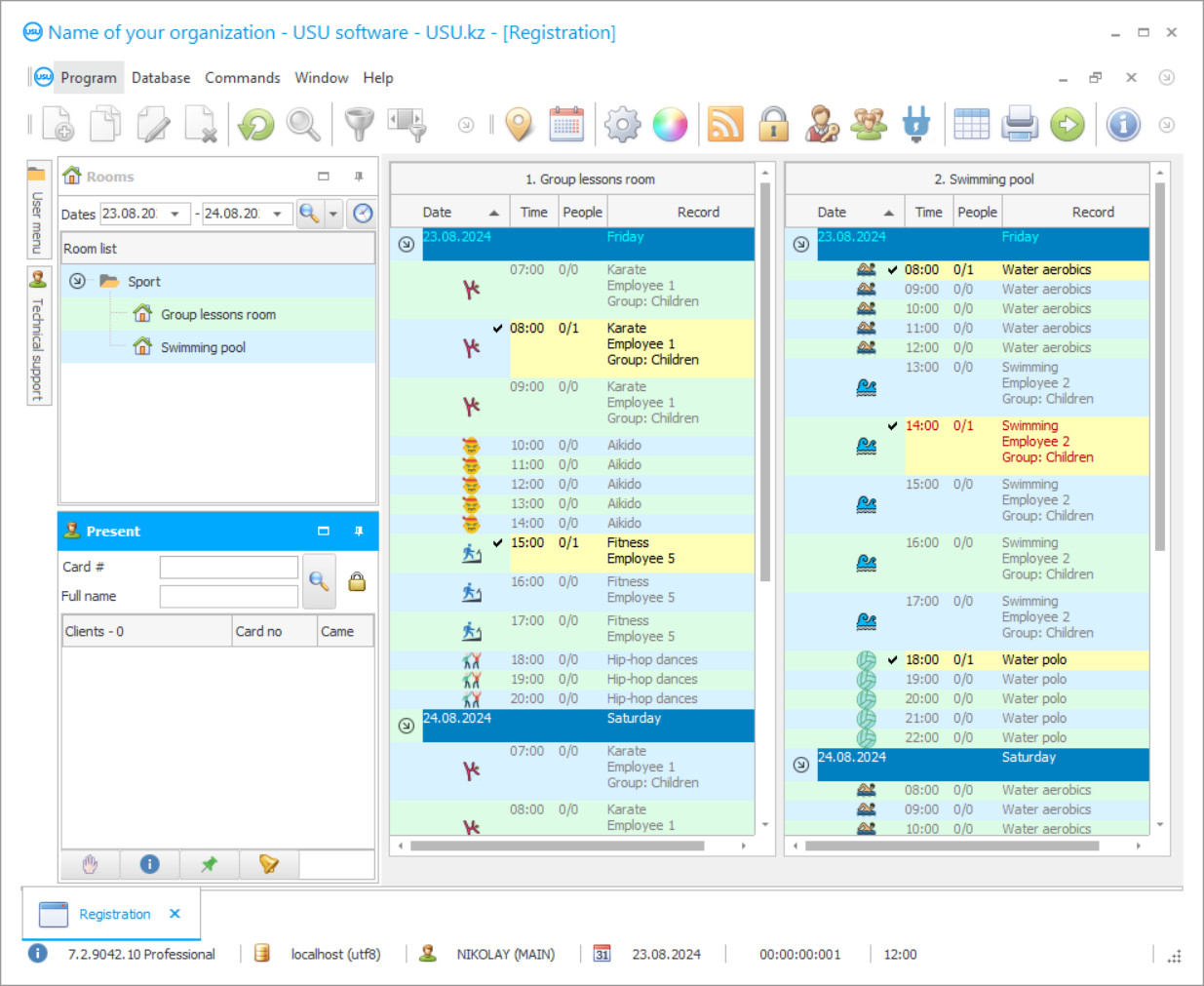 Download demo version
When starting the program, you can select the language.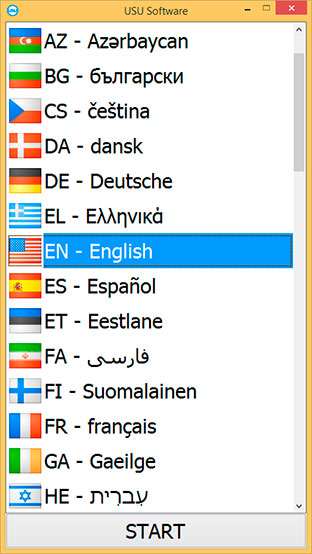 Software price
Order the program for a fitness club
Convenience and ease of automated work of a fitness club is the key to the success of your company. Our fitness club program allows you to achieve this success and ease of accounting. The multiuser interface of the accounting program of the fitness club allows specialists of your sports center to work with ease and control their work, as both administrators and coaches, as well as cope with the accounting of the fitness club. Versatility of the fitness club automation program of order establishment and clients' analysis allows you to add a new customer with one click of the mouse or check if there is an earlier created contract, while controlling the whole process. With the proper management of the fitness club and its automation you can achieve success in business. The automation management program of warehouses control and materials supervision that organizes accounting in the fitness club allows you to keep records of payment of services, view data on debts, or any other spheres. With the help of our fitness club program you can organize the data about groups, time - it helps you to correctly calculate the workload of the premises, schedules of specialists, as well as in the calculation of wages and personnel management of the fitness club.
Fitness club management program of reports generation and the control of details is a great assistant to your accountant. Management of the fitness club must be automated. To this end, we can offer to make training schedules that later help in the work with the customer and keep accounts in the fitness club. For ease of work you can use special cards with bar codes, with which our program for fitness clubs allows to work. This simplifies the tracking of customers, which helps to keep accurate records of payment data. Just imagine how comfortable and up-to-date this program is! You can download our fitness club program for free as a demo version. Our program can give the "green light" for your fitness club automation! It helps you to easily manage your activities, keep track of your money!
The analysis always starts with your customers. Clients are the source of your well-being. The more attentive you are to them, the more they visit your gym and accordingly bring more money. The fact that your center is developing well is indicated in a special report on the growth of the client base that is generated by the accounting management program of reports generation and personnel control. If the growth is far from positive, then pay your attention to the marketing report. It shows how your clients most often find out about you. Do not spend money on ineffective advertising methods. Besides attracting new clients, do not lose the old ones.
A special report on customer activity shows how actively customers use your services. You will be able to see the number of unique clients for both current and previous periods. To properly balance your workload, you'll be able to see in the special report which days and hours are the peak hours of visits. To understand the current purchasing power with the help of the program, you will be able to generate an "Average Check" report. But in any mass of customers, there are those who are standing out, who are willing to spend more, but also require a special attention. You can easily find such promising clients by creating a report "Rating". At the top of the rating are those who have spent most of all in your center, and the lower the rating, the less interesting clients are presented there. In addition, you will be able to form a register of debtors in the program, if necessary. This is very convenient. All those who have not paid for the classes are gathered in one place. If you have a network of branches, you will be able to analyze both by branch and by city. Where exactly do you get the most income?
Competition in the sports industry is getting stronger and stronger. But the demand for these types of services is also growing, as people increasingly want to look slim and sporty. These are the modern trends. To survive in such a competitive environment, it is necessary to constantly modernize your sports business, follow the innovations in modern technologies and try to implement them before your rivals do. Our program is a great option for those who want to improve their business and provide customers only the highest quality services. The USU-Soft program is a modern assistant in organizing order in your business!
There are a lot of interesting professions, from which one can choose what suits him or her best. There are vets, drivers, astronauts, hairdressers and so on. However, there is one profession that stands out and is getting popular these days. We want to point out that trainers are demanded today, as more and more people want to be fit and good-looking. This leads to the fact that there are more fitness clubs who render sport services. Thus, we can observe an increase in the number of people who wish to become trainers. However, to make your fitness club the best, you need the most professional trainers. Unfortunately, it is difficult to understand and evaluate a potential employee during an interview. Luckily, there is a way to do it with the USU-Soft program, which analyzes the effectiveness of employees based on several parameters. The main criteria are the amount of work done, as well as the feedback from clients and the rating in the list of the best employees.