Rating:
4.9
. Number of organizations:
546

Countries:
All
Operating system:
Windows, Android
Group of programs:
USU software
Purpose:
Business automation
Accounting in trade
Attention! You can be our representatives in your country!
You will be able to sell our programs and, if necessary, correct the translation of the programs.
Email us at
info@usu.kz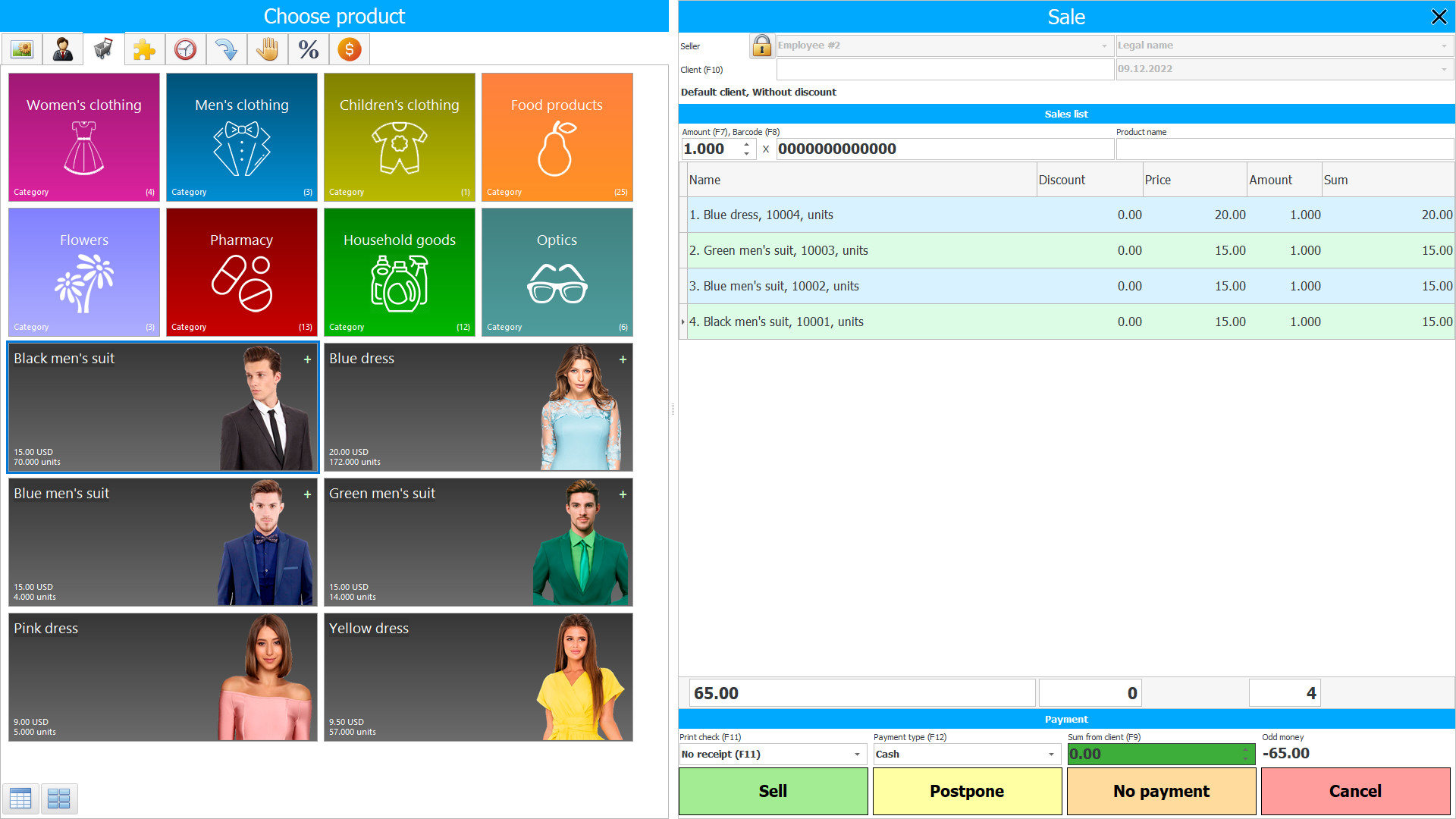 Download demo version
When starting the program, you can select the language.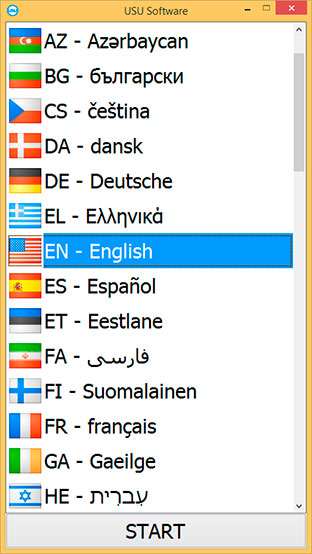 Software price
Order the program for accounting in trade
I have just opened my own business and faced one serious problem of managing the accounting in trade. Manual calculation control takes a lot of time and energy. Moreover, the factor of human error leads to constant productivity losses and to a decrease of income. Of course, I have heard about systems that facilitate accounting in trade. However, to choose one is a challenging task as I have no idea which one corresponds with the needs of my line of business the best.
There are many startuppers or even seasoned entrepreneurs that deal with the exact problem of ineffective accounting in trade. We are proud to tell you that we are ready to find the best possible solution to this dilemma. The USU-Soft program for accounting in trade has many advantages and shines out in the sea of similar accounting systems.
The USU-Soft accounting in trade method is the thing you have always been dreaming about. Why? Three words: Functions, Design, Modern Technologies.
FUNCTIONS
Well, to describe all the clever functions you can enjoy if you install our accounting in trade system is breathtaking. There are some of them.
Control over every purchase and any manipulation of the product gives you confidence in the efficiency of your business. If desired, the program of trade accounting allows you to create special reports that give a complete picture of the state of your business. In this way you can improve the accounting in trade and make it even more efficient.
A unique customer database allows you to interact directly with customers and encourage them to make more purchases. In addition, it is recommended to create separate groups, which will include clients with different needs and demands. For example, it is possible to work differently with those who like to complain to do your best to give them no single reason for it. Or indifferent customers for whom it is possible to develop a special strategy to move them into a more valuable category, namely, regular customers who make purchases on a regular basis. And for the most honored buyers it is better to provide exclusive, VIP services, because this way you win their boundless trust and loyalty.
And a special feature – an excellent bonus system, which is specifically designed to attract more customers. You can watch how, when and for what purchase a client receives bonuses. You can also introduce a system of piece wages for sellers and increase their productivity dramatically: more sales, more salary – it always works.
DESIGN
Our intuitively simple and user-friendly design of the accounting in trade system deserves your special attention. It allows you to quickly understand how to work in this program of trade accounting, and makes your business even more competitive. Do not be afraid that the design is static and you will quickly get bored – choose the type of the interface to your taste and style and create the most favorable working atmosphere for yourself and your sellers. If it is convenient and comfortable for you, then you are happy and do your best at work. What else do you need to get around your competitors and take your business to the next level?
MODERN TECHNOLOGIES
We offer the best business only the best programs of trade accounting created with the cutting edge technologies to manage your accounting in trade. For example, let's take a seemingly simple question like customer notification. How do we do it? E-mail? SMS? Viber? All together, and a voice call into the bargain. We managed to achieve an amazing result and created a voice assistant who can call customers and provide them with the necessary information. Impressive, isn't it?
Do not waste any minute more trying to work manually and experience first-hand our free demo version of the accounting in trade software that you can download from our website. See for yourself how effective the atomization of accounting in trade is and make your business as efficient as possible!
As we have already told you, there are many difficulties that an entrepreneur, who wishes to open his or her own store, is forced to face and deal with. There are many mistakes which you can make, trying to be efficient and productive. There are many things which you may forget to do due to the difficulty of paperwork and due to difficult to understand rules of business management. At last, there are a lot of strategies which you can fail to apply when trying to attract clients, partners, generate documentation and use marketing strategies. Thus, as you see, it is vital to trust to a more experienced player of this field of the market and let this professional deal with the difficulties, telling you what steps to make to avoid obstacles and unsolvable situations.
So, the USU-Soft acts as this facilitator and the improver of the situation in your store or stores. This facilitator will optimize the process of data collection and its subsequent analysis by the accounting system itself. It is convenient and rational to implement such an improver into the work of your trade company, because the benefits and the lack of disadvantages are what makes the program of accounting and management unique and liked by so many trade organizations who deal with products, selling, clients, partners and documents generation. The functionality is not too complex – the features established are enough to make your organization better. At the same time, more opportunities can be added at your request.