Rating:
4.9
. Number of organizations:
963

Countries:
All
Operating system:
Windows, Android
Group of programs:
USU software
Purpose:
Business automation
Accounting for the medical organization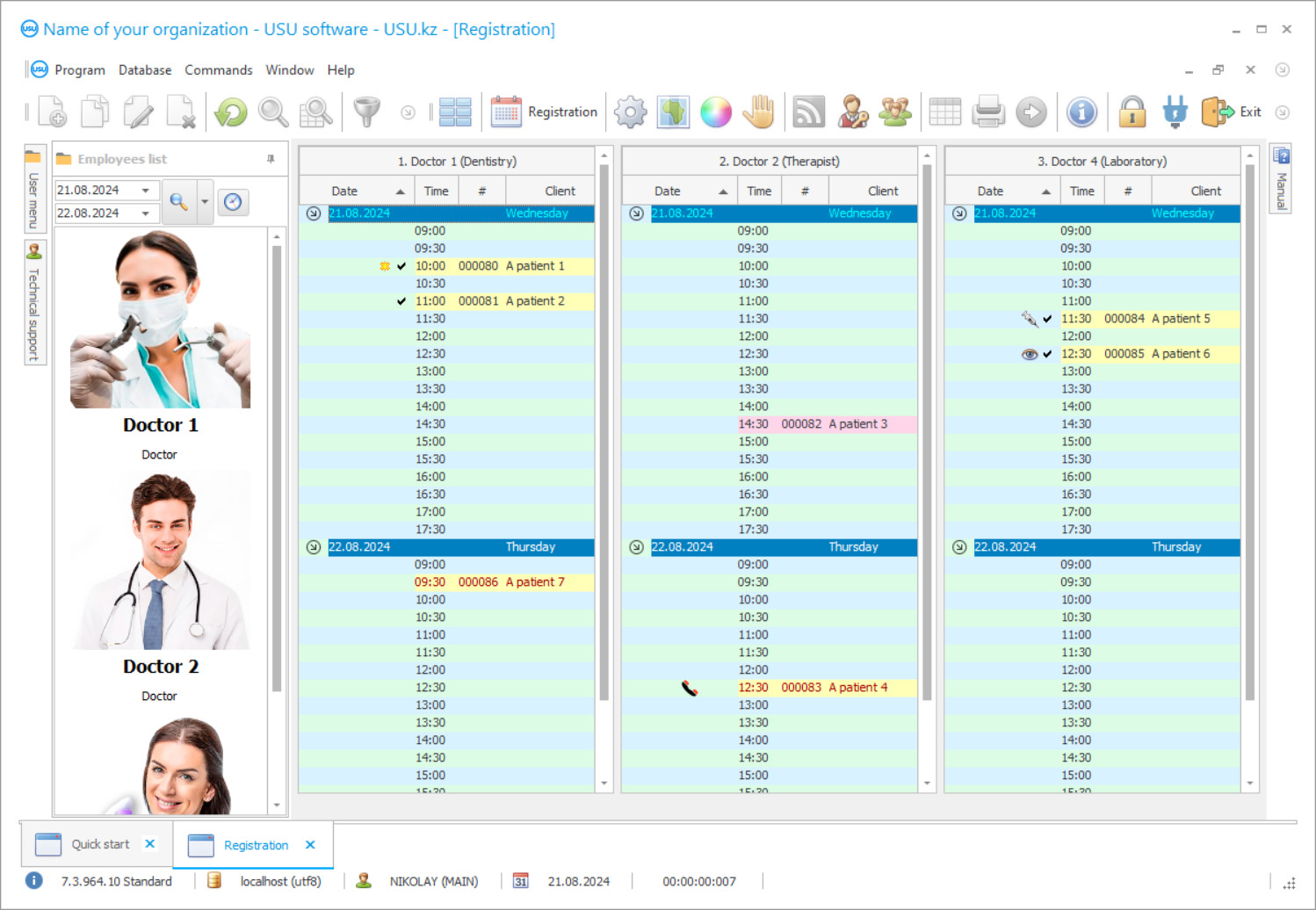 Download demo version
When starting the program, you can select the language.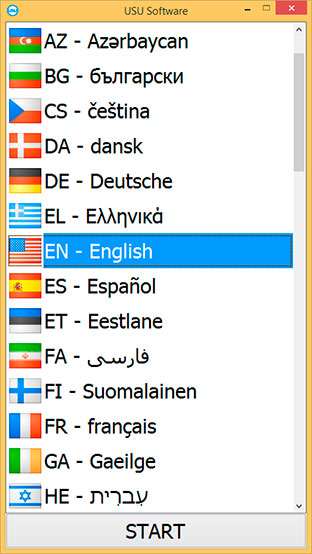 Software price
Order accounting for the medical organization
Accounting and reporting of medical organizations is a necessary component to achieve their goals and maximize positive results. Keeping records and reporting in a medical organization is quite difficult and takes a lot of time; employees may not be in time, or even forget about various points that require increased attention, because an organization in the medical field is even more responsible and risky. At the present moment, it is difficult to imagine life without modern highly developed technologies that have filled every particle of space. First of all, automated applications are designed for convenience, efficiency and quality of the work performed and the results obtained. Also, do not forget that accounting programs of medical organizations management are able to cope with more work than an employee, even the most qualified, taking into account the human factor and the environment. If you need to use accounting software of medical organizations management, then choose only the USU-Soft! It occupies a leading position in the market and has unlimited potential, capabilities, functionality, efficiency, design perfection, which you can change yourself and even develop your personal design, according to templates or personal ideas. In addition to everything previously said, it is worth noting the affordable cost, which will not hit your pocket, but on the contrary will give you opportunities to save money.
To prove its value and capabilities, the accounting software can be used in the form of its "little brother" – a demo version, which is provided free of charge on our website. The beautiful and multitasking software of accounting will meet its users with a convenient and generally accessible interface that does not require prior training and is quickly and intuitively adjusted for each user, providing opportunities for installation, placement and further work with medical reporting and accounting. So, there are different languages to choose from, which you can change or use several at the same time, as well as templates of the desktop. By setting up a password protection of the accounting system of medical organizations control, you automatically reliably protect your data from prying eyes. Also, in order to minimize the cost of one of the main resources in life (time), it is possible to switch from manual control to automatic application of organizations control, having achieved ideal and correct data that is automatically stored in the accounting system of medicine organizations control for a long time. In a common database, you can keep records of several medical organizations, conveniently carrying out work with reporting, control, as well as various processes, including inventory.
With a large database, the multi-user accounting system of medical organizations control is very relevant and simplifies and unites all employees into a single whole, providing the ability to quickly use data from the database, but with personal rights of use and providing a login and password, taking into account the increased confidentiality and protection of materials. In order not to forget about various medical operations and surgeries, employees, logging in with a personal identifier, can fill out a form for scheduled cases for the day, week, and month. The accounting system of medical organization control will notify you of tasks in advance each time so that you do not miss them, and the management can monitor the status and effectiveness of operations. In the accounting program of medical organizations management, processes of maintaining tables and reporting can be performed. In the tables of the organization for patients, it is easy to take into account the medical history and attach various scans of documents and directions, record the delivery of tests and control the status of payment. In tables for medical products, a quantitative account and description are made. Thanks to our development, employees do not need to memorize new positions and analogues; it is enough to enter the keyword "analogue" and detailed information will be displayed on the screen. Accounting of employees and working hours is recorded in additional journals, as well as wage payments, based on the readings provided. In the accounting software, it is much easier to perform various operations, because the accounting program of medical organization management performs everything automatically, taking into account the integration of high-tech equipment, which reduces the waiting time to several minutes.
Quantitative and qualitative accounting is carried out in a short time, providing correct readings. In case of insufficient quantity, the assortment is replenished; when violations are detected in terms of expiration or storage, an analysis is made to identify the causes and corrections so as not to lose points in reputation and not to harm patients. The accounting system of medical organizations control works with any type of reporting, generating and writing out, automatically filling in and saving. Interaction with the 1C program allows not only to save time and effort, but also to reduce financial costs, given the fact that you do not need to purchase several applications to manage your organization; a multitasking accounting system of medical organizations management copes with everything without losing its potential and its power and functionality.