Rating:
4.9
. Number of organizations:
665

Countries:
All
Operating system:
Windows, Android
Group of programs:
USU software
Purpose:
Business automation
Accounting of patients in dentistry
Attention! You can be our representatives in your country!
You will be able to sell our programs and, if necessary, correct the translation of the programs.
Email us at
info@usu.kz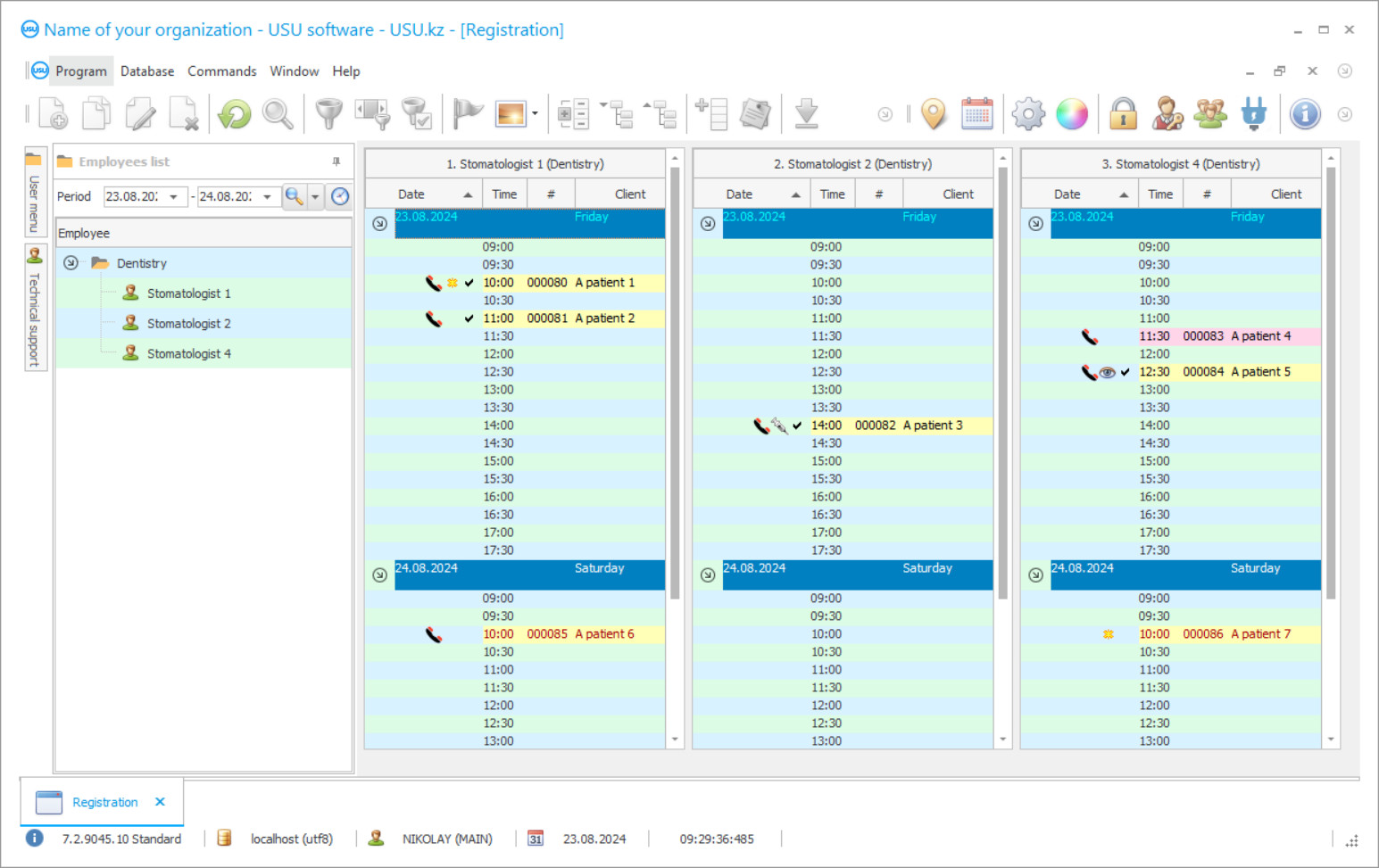 Download demo version
When starting the program, you can select the language.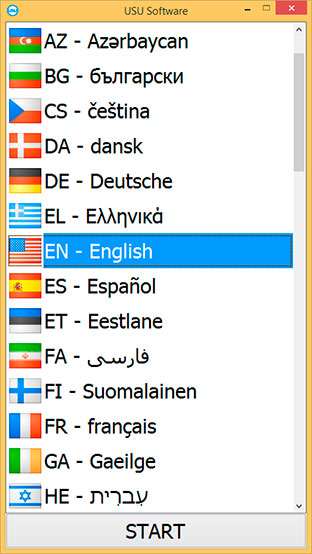 Software price
Order an accounting of patients in dentistry
It's no secret that dentistry has become a very popular business line in the past few years. Every person wants to look good and an important detail in his appearance is a smile. Everyone knows how the process of registration and treatment in dentistry takes place, but few people thought about how the work and accounting in these specialized medical institutions is organized. One of the most important areas is, perhaps, the control and registration of patients. Accounting for patients in dentistry is a rather laborious process. Previously, it was necessary to keep on paper maps for each person, where the entire medical history was recorded. It so happened that if a patient was undergoing treatment at the same time with several doctors, he had to carry this card with him everywhere, and if necessary, carry it with him everywhere. This gave rise to some inconvenience: the cards grew, filled with information. Sometimes cards were lost. And I had to restore all the information bit by bit. Many dentists are thinking about streamlining the patient registration process. What was needed was a system that would allow minimizing paperwork and manual accounting due to their unreliability. The solution was found - automated registration of patients in a dental clinic, a program is needed to register patients in dentistry. The introduction of IT products to optimize business processes made it possible to quickly replace paper accounting and minimize the influence of the human factor on the systematization and processing of a large amount of information. This freed up time for dental workers in order to devote it to a more thorough performance of their direct duties. Unfortunately, some executives, in an attempt to save money, began searching for such accounting programs on the Internet, asking search sites with queries something like this: "free download of the dental clinic patient registration program." But it's not that simple. As a result, such medical institutions received a software product for recording extremely low quality, and it happened that information was irretrievably lost, since no one could guarantee its recovery. As a result, the attempt to save money turned into even higher costs. As you know, there is no free cheese. What is the difference between a high-quality program for recording patients in dentistry and a low-quality one? The main difference is the availability of technical support by professional programmers, as well as the ability to store a large amount of information for an unlimited time. All these qualities are included in the concept of "reliability". Enterprises that need software in order to provide a competent and comprehensive registration of patients in a dental clinic need to understand one thing - it is impossible to download a free program for registering patients in a dental clinic. The safest way is to purchase such a program along with a quality guarantee and the ability to make changes and improvements to it if necessary. One of the leaders in the field of programs for registering patients of medical institutions is the development of Kazakhstani specialists the Universal Accounting System (USU). This program for registering patients in dentistry in the shortest possible time conquered the market not only of Kazakhstan, but also of other CIS countries, as well as neighboring countries. What makes enterprises of various orientations choose a USU program for automation and accounting of the production process?