Rating:
4.9
. Number of organizations:
425

Countries:
All
Operating system:
Windows, Android
Group of programs:
USU software
Purpose:
Business automation
accounting of dental clinic
Attention! You can be our representatives in your country!
You will be able to sell our programs and, if necessary, correct the translation of the programs.
Email us at
info@usu.kz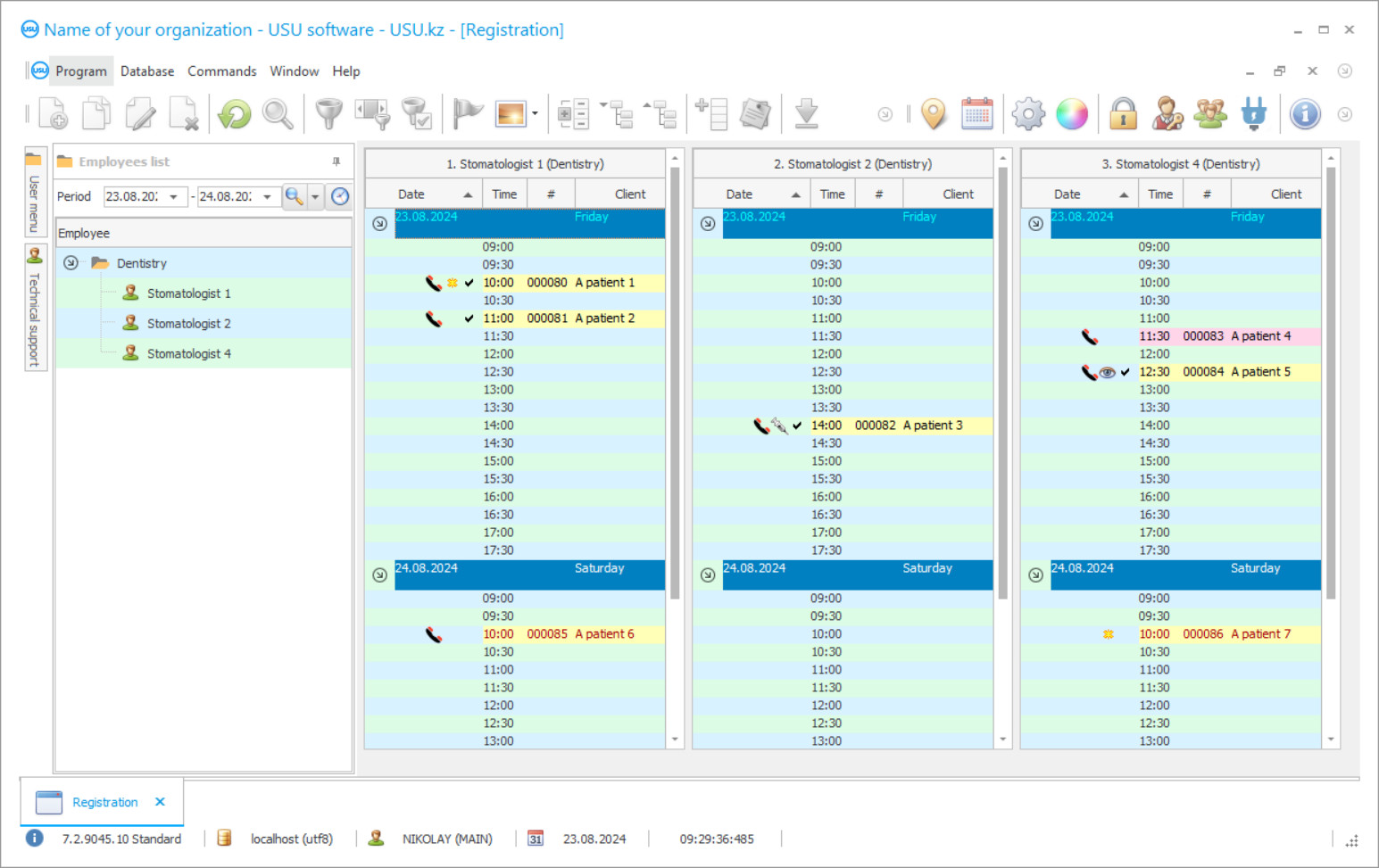 Download demo version
When starting the program, you can select the language.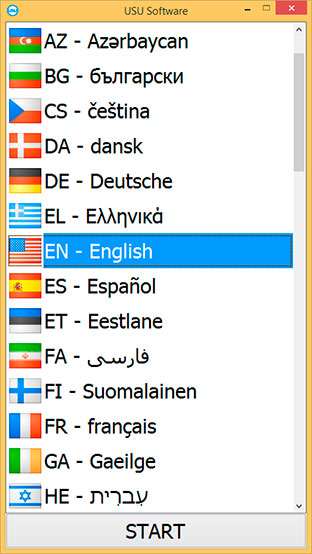 Software price
Order an accounting of dental clinic
The operation of a dental clinic requires good management and timely registration of patients, dentists and technicians. The dental clinic program is a functional that can help both receptionists and the head physician. To enter the program for a dental clinic, you just need to have your own username, protected by a personal password, and an icon on your computer desktop. In addition, each user of the dental clinic program has a specific access role, which limits the amount of information that the employee sees. The automation of a dental clinic begins with the registration: already here, employees use the dental clinic program to make an appointment with a patient. To register a patient, in the record window of the dental clinic, you need to double-click on the desired time in the tab of a specific doctor and indicate the services that can be selected from a pre-configured price list. All data is configured and edited in the dental clinic system, taking into account the specifics of your institution. The program for the dental clinic contains a section "Reports" specialized for the head. In this section of the dental clinic control, you can generate various reports in the context of any period of time. For example, the Sales Cube report shows who and how much spent a particular procedure, the Marketing report shows the effectiveness of advertising, the Out of stock report shows which products are running out of stock, etc. The dental clinic system will not only appeal to all medical personnel, but also allow you to establish relationships with suppliers of goods, landlords and insurance companies. You can download a free version of the program for a dental clinic from our website. Automate your business with the dental clinic program!