Rating:
4.9
. Number of organizations:
456

Countries:
All
Operating system:
Windows, Android
Group of programs:
USU software
Purpose:
Business automation
accounting logbook of dentistry
Attention! You can be our representatives in your country!
You will be able to sell our programs and, if necessary, correct the translation of the programs.
Email us at
info@usu.kz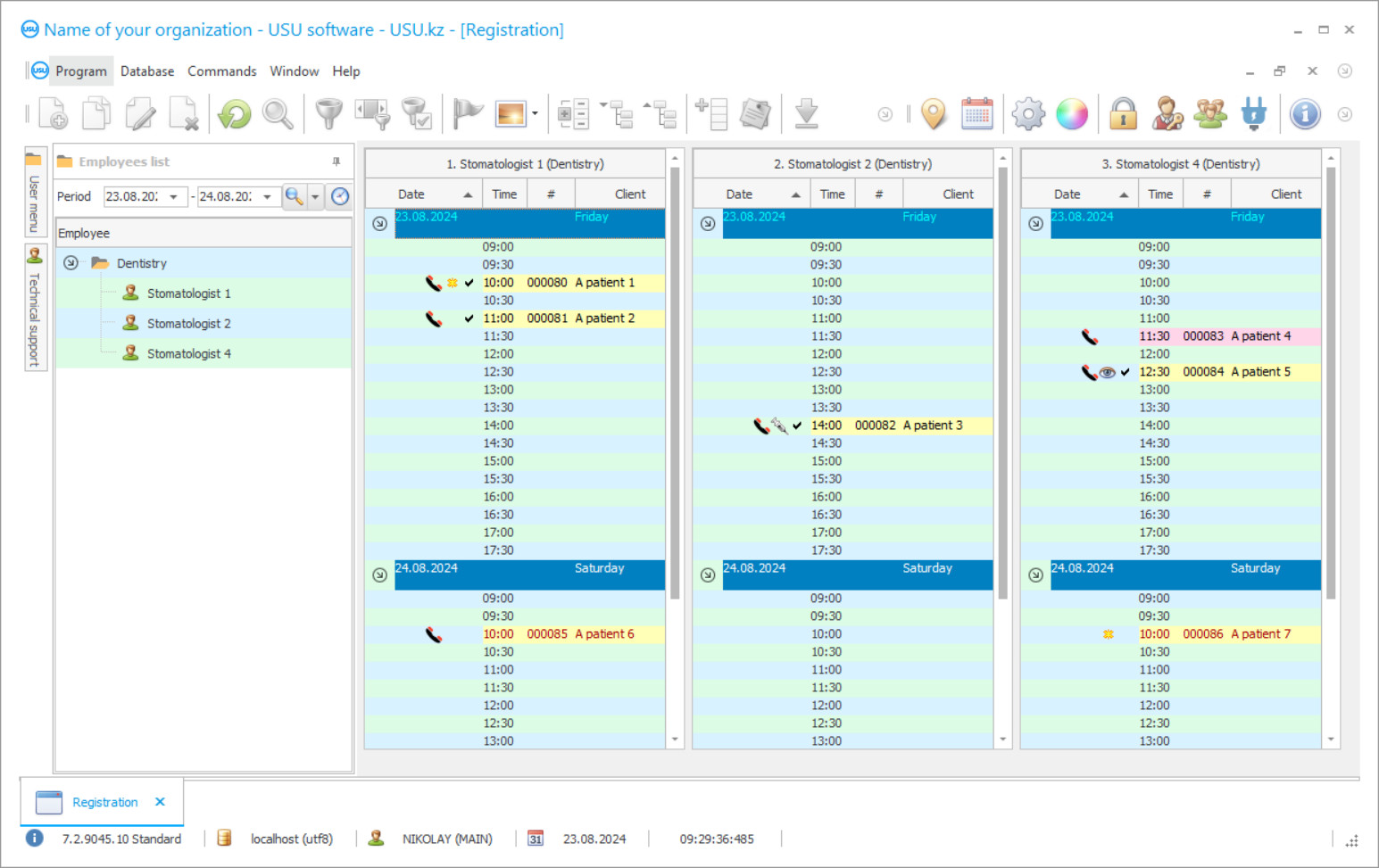 Download demo version
When starting the program, you can select the language.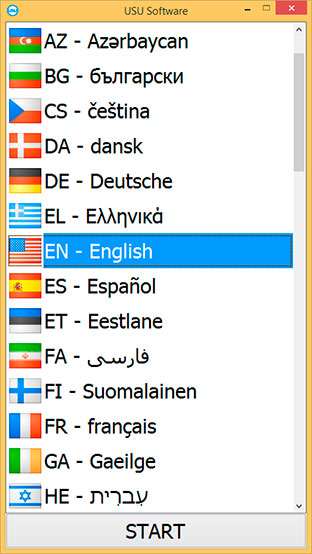 Software price
Order an accounting logbook of dentistry
Each person consulted a dentist at least once in their life. New medical institutions are opening everywhere - both multidisciplinary with a large list of medical services provided, and highly specialized. For example, dental clinics and offices. It happens that such institutions at the dawn of their activities do not particularly think about keeping records. It is believed that it is enough to simply record the documentation and keep a dental register. Unfortunately, this is not entirely true. Perhaps, at the initial stage, this approach to accounting is really convenient. A small number of patients, small volumes - all these factors affect the methods of the enterprise's business. For example, manual patient logging in dentistry. However, with the increase in the volume of work and with the growing popularity of dentistry or other medical institution, as well as the growth in the number of patients, the clinic's management faces an acute question of the need to optimize business processes. The reason for this is the lack of time to process an ever-increasing amount of information, since dentists, accustomed to keeping records manually, over time are surprised to find that instead of performing their direct duties, they go headlong into filling out the documentation. For example, fill out a patient journal or dental X-ray register and arrange these images according to the entries in the registry. The manager's attempts to collect information about the results of the activities of dentistry turns into a real headache for its ordinary employees. The way out of this situation is the transition of the clinic to an automated accounting system. The best program for optimizing business processes for maintaining electronic patient journals and an X-ray journal in dentistry at an enterprise is rightfully considered the Universal Accounting System (USU). Our development is software for management accounting and is successfully used by companies of all kinds, including dental clinics and dental offices for maintaining electronic patient journals and a register of X-ray images in dentistry. USU is known not only in the Republic of Kazakhstan, but also abroad. The functionality of the program for keeping a register of USU patients is very diverse, and the interface is convenient. The program can be used by a person with any level of personal computer skills. The USU will help to maintain an electronic journal of dental patients and relieve dental workers from the need to store a large volume of paper documents, as well as do all the boring and routine daily work for them, freeing them up time to solve more important problems. Below we bring to your attention just a few features of the Universal Accounting System using the example of software for maintaining electronic patient registers and a log of X-ray images in dentistry.