Rating:
4.9
. Number of organizations:
790

Countries:
All
Operating system:
Windows, Android
Group of programs:
USU software
Purpose:
Business automation
Program for utilities
Attention! You can be our representatives in your country!
You will be able to sell our programs and, if necessary, correct the translation of the programs.
Email us at
info@usu.kz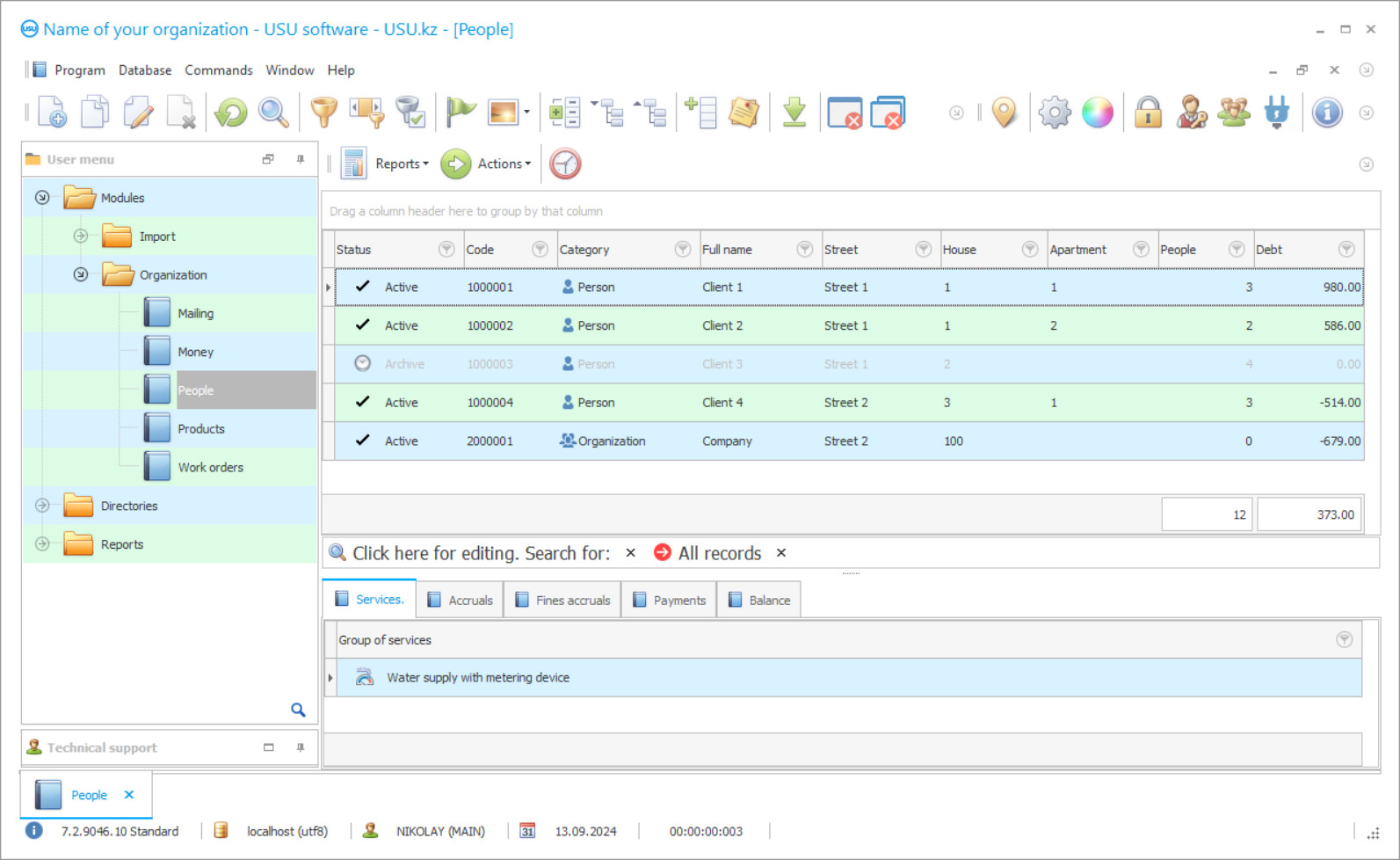 Download demo version
When starting the program, you can select the language.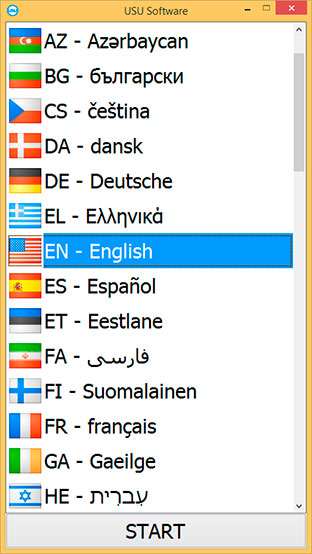 Software price
Order a program for utilities
It is difficult to underestimate the importance of housing and communal services for the population. They monitor the condition of the housing stock and create the atmosphere of comfortable life for people to which we are all so accustomed. There is an opinion that if the work is not visible, it means that it is being done efficiently and on time. However, this industry also has some difficulties in keeping records. The fact is that housing and communal services are often managed in an old-fashioned way - on paper or using outdated programs. This unfortunate misunderstanding throws the quality of control in such organizations to a rather low level. But a lot in this field of activity depends on the timeliness of the performance of this or that work. A good way out in such a situation would be the introduction of special software in the organization for the management of housing and communal services. In particular, such software as the Universal Accounting System. Let's take a closer look at its capabilities in a little more detail. We have been installing modern software for several years so that the management of housing and communal services is as efficient as possible. Housing and communal services The program automates the activities of the enterprise on all fronts of work, establishes order and control. Why exactly our development? Everything is very simple. Today we have automated a large number of organizations around the world. The USU owes its great success to such properties as the ability to adapt to the needs of any company, find an approach to simplify any process, as well as the ability to provide summary information on the state of affairs of the company for any selected period. In addition, our development is notable for its convenience and is aimed not only at advanced users who are well acquainted with similar software products (accountants and professional financiers), but also at ordinary people. The interface will be clear to any of them. Any function or report can be found literally in seconds. The USU will provide you with fast and convenient work with any number of subscribers. For each of them, you can specify all the information you need in your work. The utility program can keep records of any services provided. This can be both utilities and home maintenance services. Management of the management company is carried out using analytical reports available in the system for managing housing and communal services. Housing management will take less labor, since the largest analysis will be completed in a matter of seconds. We can also develop any additional report or add a function to order. Accounting in housing and communal services is carried out according to charges and payments. In this case, the program for the management company itself calculates the balance for each subscriber (debt or prepayment). Accounting in management companies can be carried out both on massive charges, which are launched at the beginning of each month, and on one-time charges, for example, if there are metering devices. The number of metering devices can be any for each client of the company. Housing and communal services are monitored at different rates. The Universal Accounting System supports multi-tariff and a differentiated tariff for the provision of certain services (for example, electricity). A more complete coverage of the functionality of our development can be found in its demo version. It is available for download on our Internet portal. You can contact us in any way convenient for you, using the information about our company in the "Contacts" section on the website.