Rating:
4.9
. Number of organizations:
28

Countries:
All
Operating system:
Windows, Android
Group of programs:
USU software
Purpose:
Business automation
Beauty salon automation
Attention! We are looking for representatives in your country!
You will need to translate the software and sell it on favorable terms.
Email us at
info@usu.kz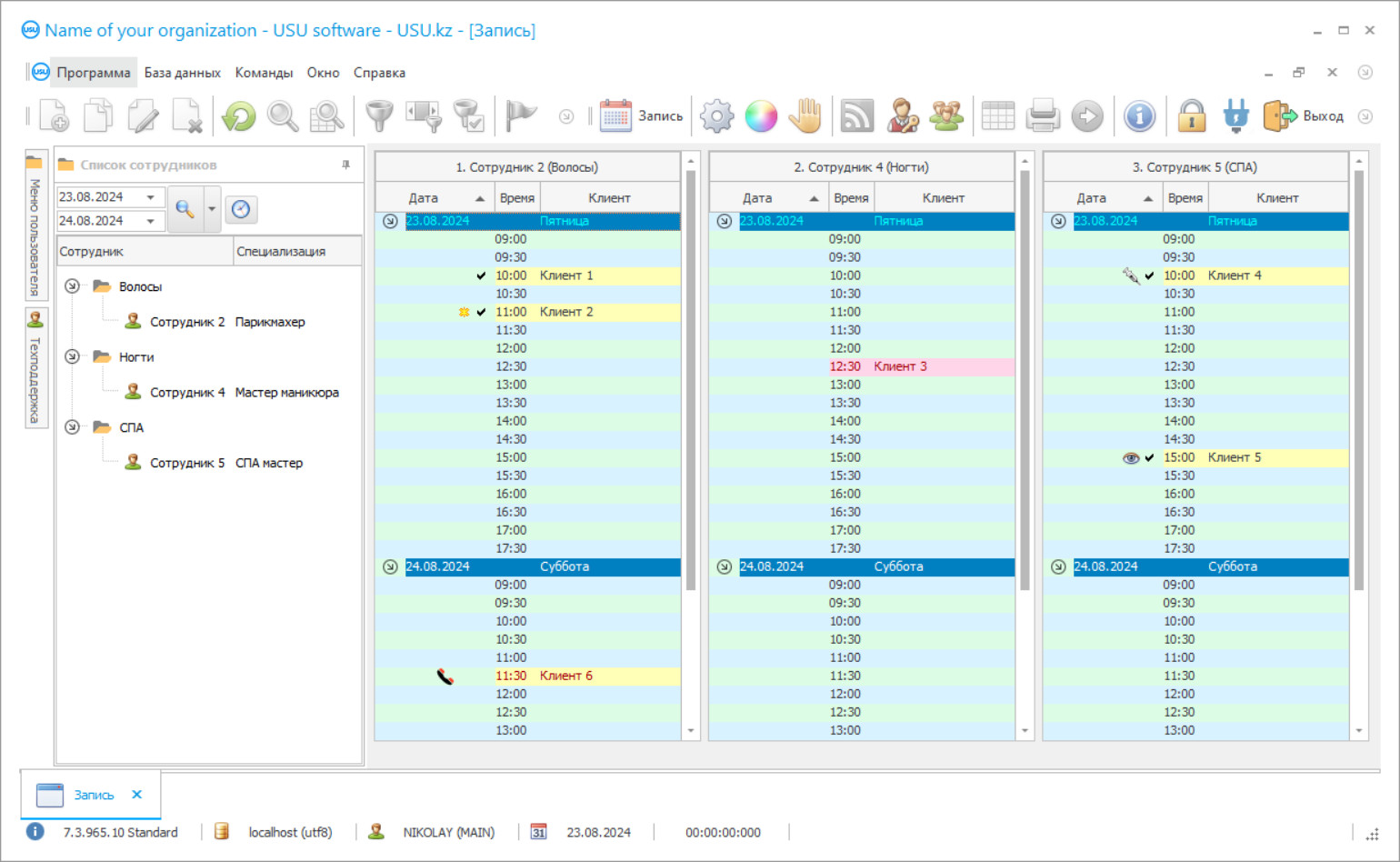 Download demo version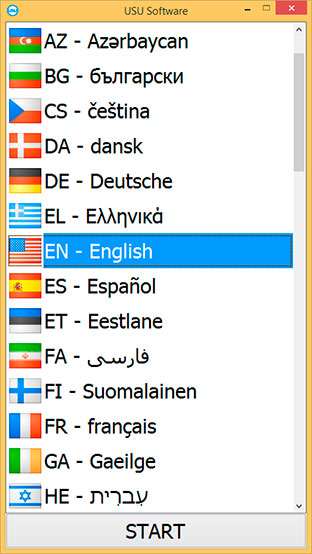 Software price
Order a beauty salon automation
Beauty salon automation helps to manage all processes through a special application. Modern developments make it possible to coordinate employees, keep track of working hours, and calculate wages in a single program. When automating a beauty salon, the owners can delegate some powers to ordinary employees. In the software, you can maintain customer bases of several branches at once. Thus, there is a consolidation of internal reporting. "Universal Accounting System" is a special program that is used in public and private organizations. Built-in documents help to quickly cope with tasks in different directions. Automation of the client bases of beauty salons is necessary for an advertising campaign and mailing. Distribution is carried out according to several criteria, which are set by the marketing department. The customer base is like a table with many graphs. It contains contact information and additional information. The beauty salon provides services to various categories of the population. Main directions: haircuts, styling, manicure and pedicure. Not only women, but also men look after their beauty. The range of salons is growing every year. New developments of scientists help to introduce additional procedures and care products. The employees of the beauty salon also offer their clients professional shampoos and rinses. Beauty is a priority for many citizens. They try to maintain a natural look without costly surgical procedures. "Universal accounting system" helps to form the client base of beauty salons and hairdressing salons. Managers are responsible for the automation of filling out questionnaires. They check all fields and cells of documents. The possibilities of the new application are great. You can create reports for different periods of work, fill out reports, warehouse cards and acts. The built-in wizard will show you what data needs to be entered in each line, as well as explain the calculation formulas. Automation of operations reduces the time for employees to perform the same type of actions. They can devote more energy to solving current problems. Automation of the company's work plays a very important role. It is necessary to clearly draw up an action plan in accordance with the constituent documents. Firms are trying to automate all processes without the use of additional financial resources. Beauty salon automation speeds up filling out forms and receiving applications. You must first correctly form the accounting policy and enter the initial balances. This is the foundation of stability. Leaders try to create a comfortable environment for their employees in order to increase productivity. This is the key to a good level of profitability. "Universal accounting system" is used by large and small enterprises, regardless of industry. She keeps books of income and expenses, as well as registers. This configuration helps to maintain customer bases as well as personal files of employees. To provide owners with accurate and reliable data, it is necessary to enter records on the primary documentation. With the help of reconciliation acts, the debts of suppliers and buyers are monitored. High-quality software is the key to stability and high competitiveness.