Rating:
4.9
. Number of organizations:
334

Countries:
All
Operating system:
Windows, Android
Group of programs:
USU software
Purpose:
Business automation
Accounting for garment production
Attention! You can be our representatives in your country!
You will be able to sell our programs and, if necessary, correct the translation of the programs.
Email us at
info@usu.kz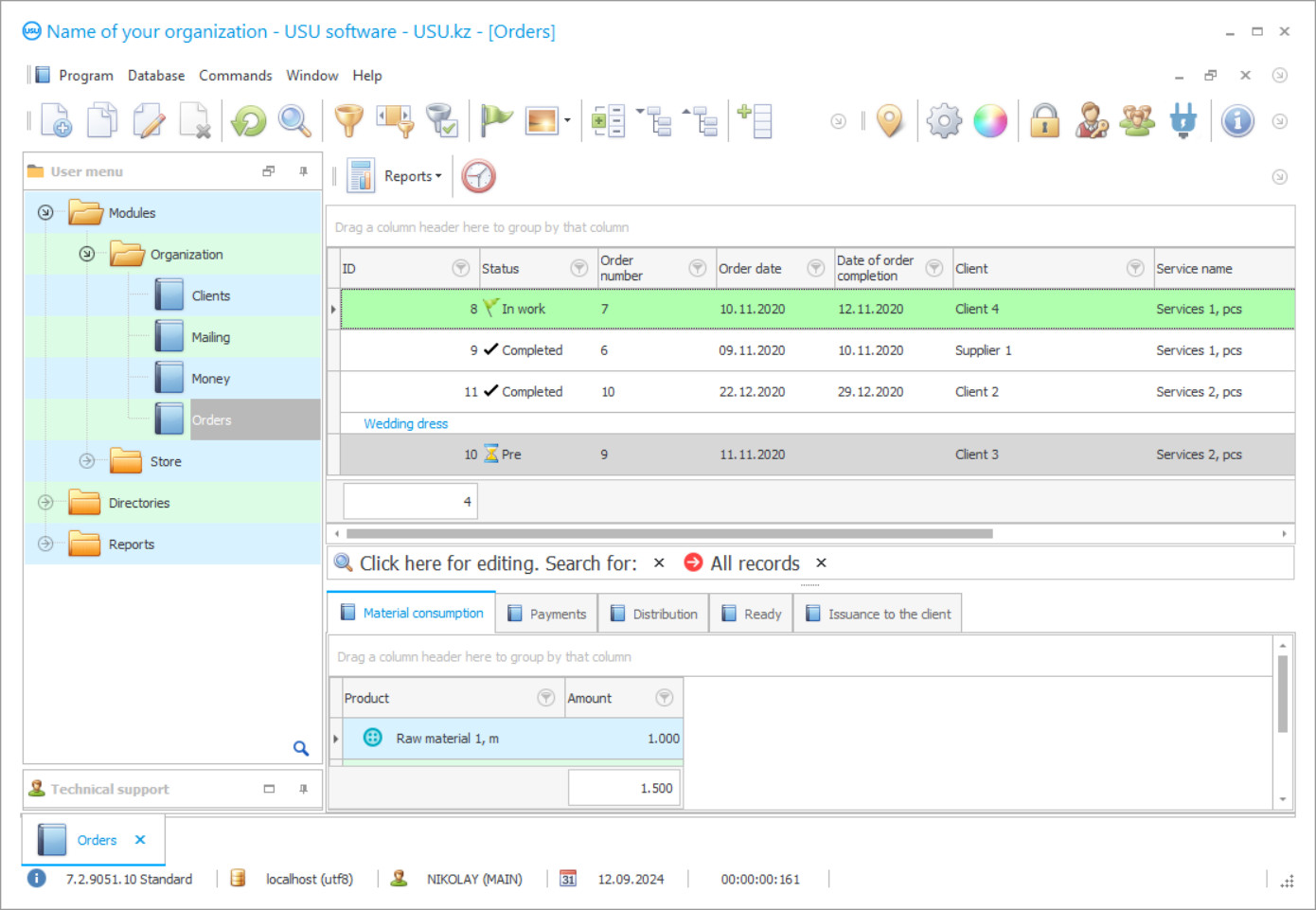 Download demo version
When starting the program, you can select the language.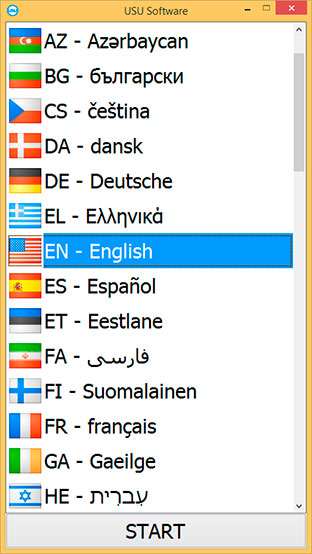 Software price
Order an accounting for garment production
In the program it is convenient to work via the Internet with a large variety of different warehouses and departments, control and carry out all movements of goods.
It is convenient and quick to calculate the issue of piecework wages to employees of the garment production. Forget about manual calculations and feel the beauty of the accounting program of garment production.
Accounting of stock balances, submitting bids of the purchase of certain materials and accessories coming to an end on time, inventory taking becomes very easy and quick; data on warehouses is kept by the USU software.
The process of garment production planning by the date of fitting and delivery of the order, cutting and sewing of the product becomes incredibly convenient.
The process of calculating fabrics, accessories and any elements necessary to create a product becomes convenient. Previously, you had to manually calculate each position required to create a product.
The accounting application of garment production automatically calculates the cost of one unit of production. For management, deriving costs is a very important process.
The program is able to calculate the cost estimate of the finished products and independently write off the consumables.
The system is made in an original design, in which you enjoy working and it pleases the eye.
Sending various documents to clients by email also becomes very affordable and quick action.
You may create a whole system of contacts and addresses of your customers and employees, in a matter of seconds find data on any counterparty.
The ability to send messages about various changes in your garment production company becomes available, changes to address or contacts, discounts, the arrival of new seasonal products.
Throw off a voice mailing list to notify customers about important information, order readiness, payment terms, any other important things.
Working with the latest accounting technology makes your garment production reputation as the most fashionable and modern salon.
Using our accounting program, you can combine the work of your departments as one whole mechanism.
To create a gallery with your finished works, you only need to take a photo using a web camera; it also is displayed during the sale.