Rating:
4.9
. Number of organizations:
796

Countries:
All
Operating system:
Windows, Android
Group of programs:
USU software
Purpose:
Business automation
Accounting for a sewing workshop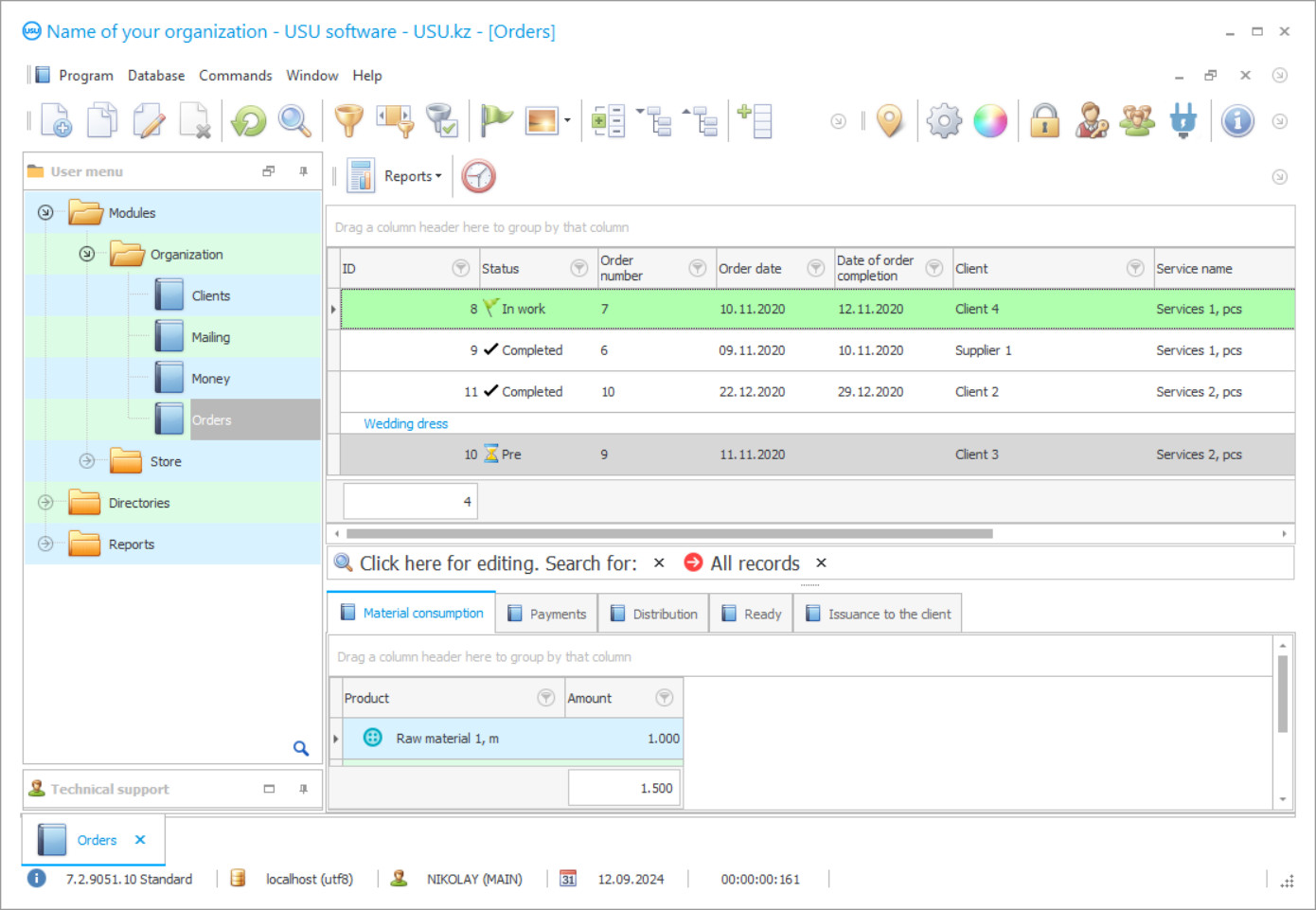 Download demo version
When starting the program, you can select the language.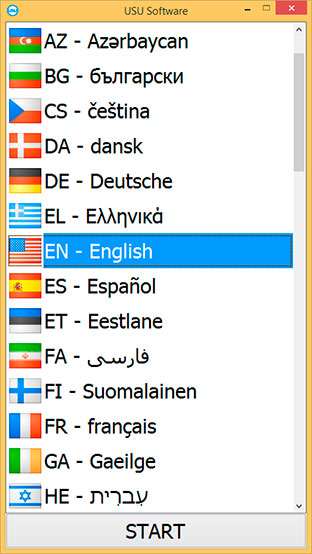 Software price
Order accounting for a sewing workshop
Our sewing workshop accounting software helps you to automate the management of all processes in your company. With the help of it, you may monitor the goods from the moment of purchasing the material to the moment of selling it to the client and receiving funds, control payments in all areas and monitor the work of personnel in each branch and at each point. The system of a sewing workshop accounting is used by sewing workshops to increase profits by fully calculating costs and keeping late deadlines of orders, purchases and bank payments to a minimum. With the accounting system of a sewing workshop, you may analyze the operation of your sewing workshop and identify weaknesses in it for subsequent elimination. These can be unscrupulous payers, creditors and suppliers, as well as employees in need of training, and so on.
Thanks to such an application, you may identify the presence or absence of theft in the company and quickly calculate the efficiency of each department. The accounting program of a sewing workshop allows you to calculate the income of both the entire company and each individual branch, department and employee, identify profits, and calculate expenses, costs and taxes. This is a full-fledged assistant which includes all databases of goods, customers and finances at once, with which you may manage everything at once. Our application of a sewing workshop accounting can function seamlessly with other work programs. Using the software, you spend much less time managing existing assets and you have more time for rest, as well as for creating and developing new projects. Choosing the accounting system in a sewing workshop from the USU Company, you get a full-fledged application of your business with a simple and intuitive interface. It helps to significantly simplify the process of managing the company's affairs.
We understand how difficult it is to an entrepreneur to maintain full control over the enterprise, to monitor every department and all purchases and sales, and therefore we offer you a modern application of managing your company. You do not have to sit and figure out everything for days; in the program of a sewing workshop accounting you can figure it out in a couple of hours. Our employees will help you with this. There is a special demonstration and training materials - presentation and video. Everything is described in them in a detailed and accessible way. All workflows in the accounting program of a sewing workshop control are organized into sections, which greatly simplifies access to the necessary information, rather than if you were looking for it through a common archive. We are constantly improving the software, expanding its capabilities and improving the interface to make it easier for you to manage your company. After purchasing the software from us, you may always contact us for technical maintenance.
By managing accounting in a sewing workshop using the program of a sewing workshop accounting, you are sure about the correctness of the purchased materials and the allocated labor hours of the manufacture of goods, and, accordingly, are not afraid to lose profit due to an error in calculations. You do not need to buy the program of a sewing workshop accounting right away. To make sure it is practical, you can use the trial demo to get acquainted with its functionality and interface.
One of the outstanding features of our advanced application is the strict control over all processes that take place in your enterprise. If you have a lot of problems in counting profit and expenses, then there is good news for you, as the application also can make precise accounting of financial inflows and outflows. Thus, you will know what your expenses are. This helps you to make right decision to ensure stable development of your company. Moreover, the software is known for the accuracy of work. Any mistake is excluded thanks to the fact that the accounting system works like clockwork and ensures order in your organization right after the first days of using the system.
The USU-Soft has made sure that you are satisfied with the outlook of the application. There are a lot of themes and you can choose the best option to provide your employees with the best working environment. Take advantage of the opportunity and experiment with designs as long as you need! When there are doubts whether the system is right for you or not, then you can try our free demo version. You can use it for a limited amount of time. Apart from that, the functions are also limited. However, the purpose of this version is to show you the possibilities of the software, so that you think whether to acquire the application or not. We can assure you that this version is more than enough to understand it!
Accounting of a sewing workshop is not an easy task. There are many processes that can't be left uncontrolled. However, the enterprise needs a lot of workers to control all these processes. This means additional expenses and the decrease in profit and effectiveness. That is why so many entrepreneurs prefer to introduce automation in their businesses, as it has a lot of benefits. First of all, automation makes sure that all the boring monotonous and sometimes hard tasks (for humans) are performed in the automated way with no errors or delays. Secondly, you can free your employees from these tasks and let them do something more important. Such relocation of labor resources can't but benefit your business and bring your achievement to a new level. Apart from this, the USU-Soft system is bought only once. We do not need monthly payment for the use of our application. This is why we are chosen by so many companies all around the world!